Looks like we'll be entertained by another beautiful version of "The Great Gatsby" starring Leo Di Caprio. Set for December release, this visually spectacular film will hopefully live up to the true intentions of writer F. Scott Fitzgerald. You can be the judge on that one! Hollywood is again looking to the roaring 20's as a way of showcasing the past and to hopefully revamp their somewhat sagging industry. Directed by the always interesting Baz Luhrmann, this film is sure to be spectacular in scale.
pyxurz.blogspot.com
Leading man Di Caprio looking pensive as Jay Gatsby
pyxurz.blogspot.com
pyxurz.blogspot.com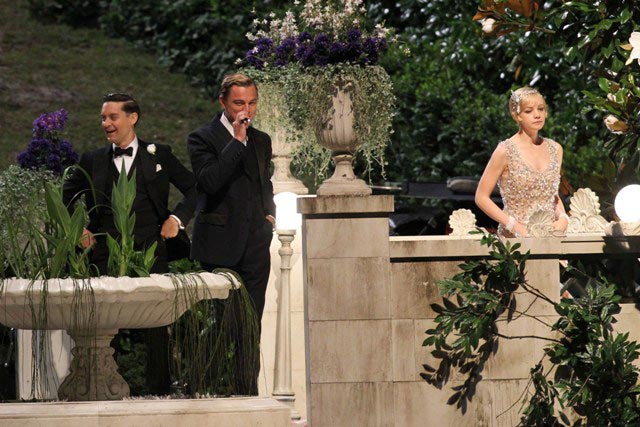 filmofilia.com
messiejessieblog.co.uk
On the set
Hope Santa leaves some movie coupons in your stocking as this film opens Christmas Day...