In the midst of this fantastic summer, I am suddenly seeing a lot of fall fashions. One new trend that has caught my eye is the abundance of fur. I see mostly faux fur but some are definitely the real deal. Despite PETA's rantings, it looks like the fashion industry has decided that it's time for us to love fur again.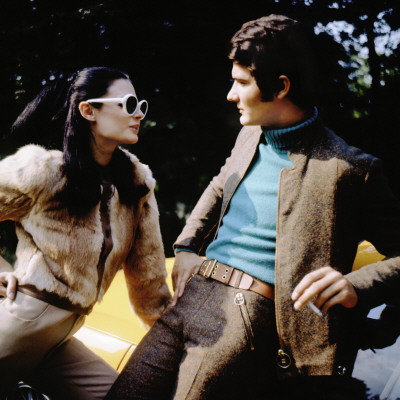 Love this retro 70's couple in fur
allposter.com.au

1970's fun fur
rainbowretro.blogspot.com


Retro arctic wolf coyote coat
ebay.com


Retro Hippie Style Faux Fur Cropped Bolero Jacket
ebay.com



VINTAGE 70s RETRO Jacket, Coat, Pink Fur Trim
ebay.com
By the way, there was a news item recently that PETA wants household cats to stop eating meat and for their owners to train their felines to become vegans. Weigh in on this one!