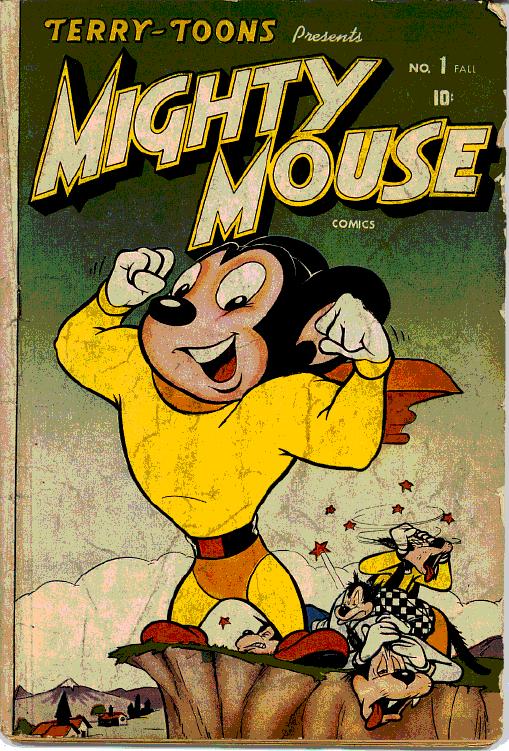 tripoetry.com

Vern: Do you think Mighty Mouse could beat up Superman?
Teddy: What are you, cracked?
Vern: Why not? I saw the other day. He was carrying five elephants in one hand!
Teddy: Boy, you don't know nothing! Mighty Mouse is a cartoon. Superman's a real guy. There's no way a cartoon could beat up a real guy.
Vern: Yeah, maybe you're right. It'd be a good fight, though.


bing.com

I love these lines from the movie "Stand By Me". These boys were on the cusp of adolescence, unaware that their child-like innocence would soon be gone. We seem to currently be in a love fest with vintage and retro superheros. Recently a remake of "The Green Lantern" scored top box office earnings. Not too long ago the "Green Hornet" made its cinematic debut as well. I think they're doing yet another Spider Man and more Superman movies. The 1980's were all about beefy men fighting the bad guys. The 1990's were filled with martial artists who became the main protagonists. The new millennium gave way to more technically assisted heroes such as the "X-men" franchise and animated action figures.
All things retro being so current these days, it's no wonder that "old school" superheros are coming back in vogue. I've always loved the heroes who walk among us like Clark Kent, Peter Parker and Matt Murdock (Daredevil). Humanizing these godly figures makes them far more attractive and accessible.
I like that along with retro and vintage fashion, architecture, furniture and music, it's great to see that our superheros are not forgotten.