Recently Andy Griffith and Don Grady of ("My Three Sons") passed away. It's actually a sort of coincidence that these deaths occurred so close together.
Griffith played the affable Andy Taylor, widowed dad and sheriff in the show named after the actor. Grady played eldest son Robbie Douglas of widowed dad, portrayed by Fred MacMurray.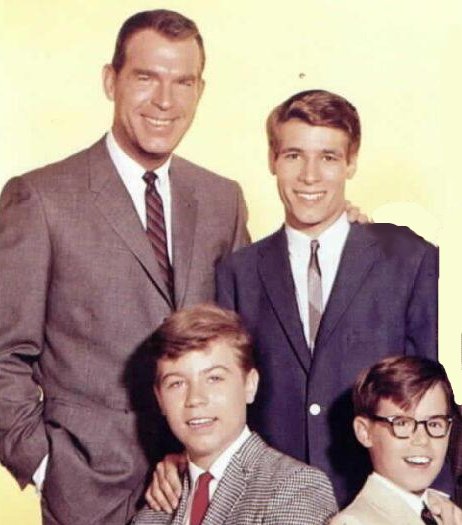 Both actors were in very popular 1960's sit-coms which featured single parenting. If we were barely allowed to see The Beaver's washroom, positively portraying the lives of only males in households must have been ground breaking. Robbie had crotchety uncle Charlie to help around the house, but Opie was somewhat on his own with just his pa for company.
Andy had the help of spinster aunt Bee, who was usually the voice of reason. He also had the help of Opie's lovely teacher. Don grew up and later married Katie, who shockingly gave birth to triplet boys, a definite parallel to the 3 Douglas boys.
I loved both shows, as they were sweet representations of the 1960's. I could easily get lost in the simple shenanigans in both Mayberry and a quiet suburb of Los Angeles.
It's a good thing that with digital cable channels, these nice shows can live on forever. I will fondly remember Griffith and Grady for

making my own strange childhood feel more normal!
"Daylight's precious when your a youngen".