eonline.com
Last Wednesday, we lost another person in the music industry. His death was quietly announced but soon the news spread to millions of people around the world. Al Roker Tweeted "
...A little bit of my youth just died." Ralph Macchio posted "...RIP Davy Jones. My wife's childhood crush."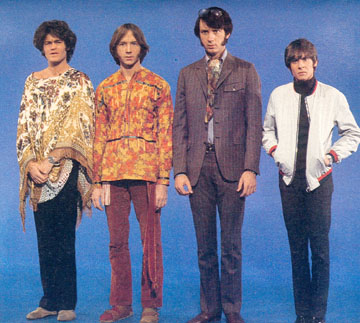 The Monkees in 1968
8notes.com
Davy Jones died of a heart attack at the young age of 66. As the lead singer and front man of the Monkees, he was arguably the most recognisable and popular of the made-for-tv pre-fab 'Fab Four'. Their show lay the groundwork for the music videos revolution which began in the 1980's.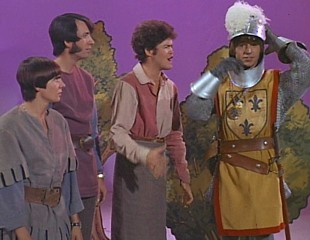 T

he Monkees's haming it up
8notes.com
The Monkees television show ran for two crazy seasons from 1966-1968. Regarded as a shameless copy of the Beatles, Jones and his group transcended the medium to become a legitimate band, producing many albums for their die-hard fans. Jimi Hendrix once opened up for them at a concert! Jones was the smallest, youngest and the only Brit in the band, the rest comprised of Americans. Jones was a child actor who appeared on stage and television.
itv.com


This picture shows lead singer Davy Jones on "Coronation Street".
He made his first and only appearance on the March 6th, 1961 where a 15-year old Davy played Colin Lomax, Ena Sharples' grandson, who came to visit her. This was to be the first of many television roles in the years to come.
gothamist.com
Perhaps the most famous of his cameos occurred in the 1971 "Brady Bunch" story when Jones, playing himself, turned up at the Brady house to surprise a star struck Marcia to present her with a gift-wrapped album. He accepted his fan club president's invitation to her high school prom. There he performed to the swaying and giggly girls.
Jones reprised the role, in a way, with a cameo in 1995's The Brady Bunch Movie. The women he wooed were older, but the song he sang was the same: "Girl."

Davy Jones was a groovy guy with boyish good looks, charm and a sweet singing voice. He will be missed.
Carol