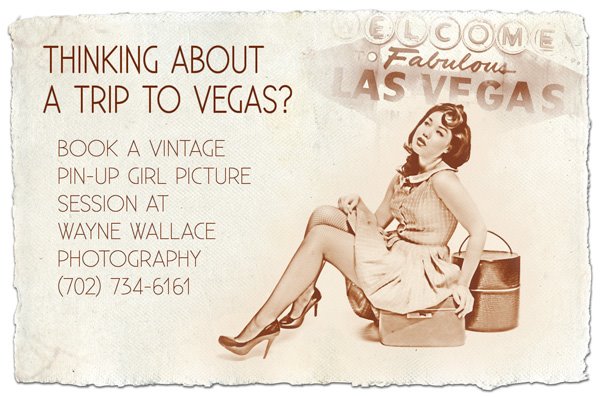 waynewallace.com

Have you ever dreamed of being a vintage pin-up girl? I couldn't see myself doing a photo shoot in today's style as I am not supermodel material. But a session like the above photo could be really fun. I could feel like an old fashioned pin-up girl. A couple of decades back, the concept of 'glamour shots' was really popular. Soft Star Trek-like back lit portraits of women in their very best evening wear were displayed proudly in many homes. I never thought that was for me. I'm too camp, too cheesy and theatrical for something so sober and conservative.

mitziandco.com

However, shots like these, I could definitely envision. I would love to be a slightly sexy Donna Reed or maybe Mrs. Cleaver with a little animal instinct!
I love the idea of this type of photography as becoming the subject doesn't mean having to workout at a gym for 6 months to prepare. I could be a flapper girl doing the Charleston or a sweater girl from the 1950's listening to the juke box. Maybe I'm a flower power girl at a mod disco. The possibilities are endless, limited only by the imagination. So go out there and have some fun. It doesn't have to be a Valentines Day or anniversary gift. Do it for yourself.

This could be you!
erinshephard.com
 
erinshephard.com


erinshepard.com