I thought that we could take a virtual trip to Japan. This way we don't have the long plane ride nor the crippling jet-lag. The concept of vintage seems to be predominantly North American, so I wanted to see what the fashionistas in the far east are wearing...
(images courtesy of tokyofashion.com)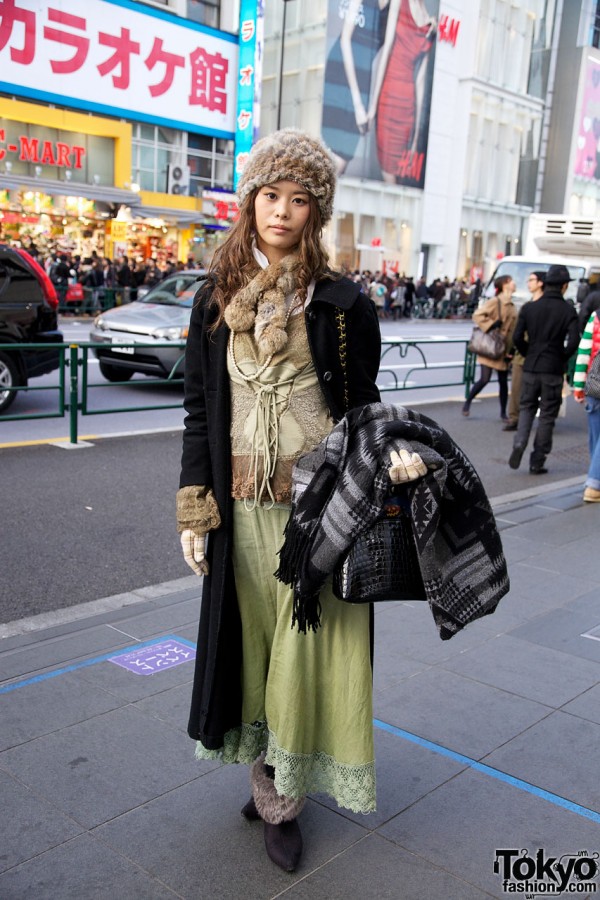 She is looking very Boho chic with a
Gautier purse slug casually on her arm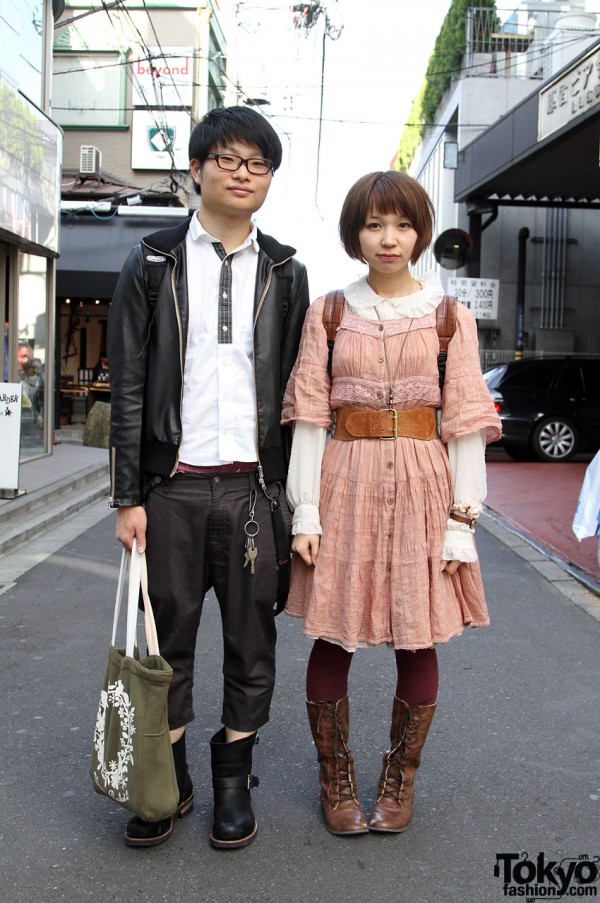 Boots are the stars here, along with
her peasant dress and his
casually hanging suspenders
.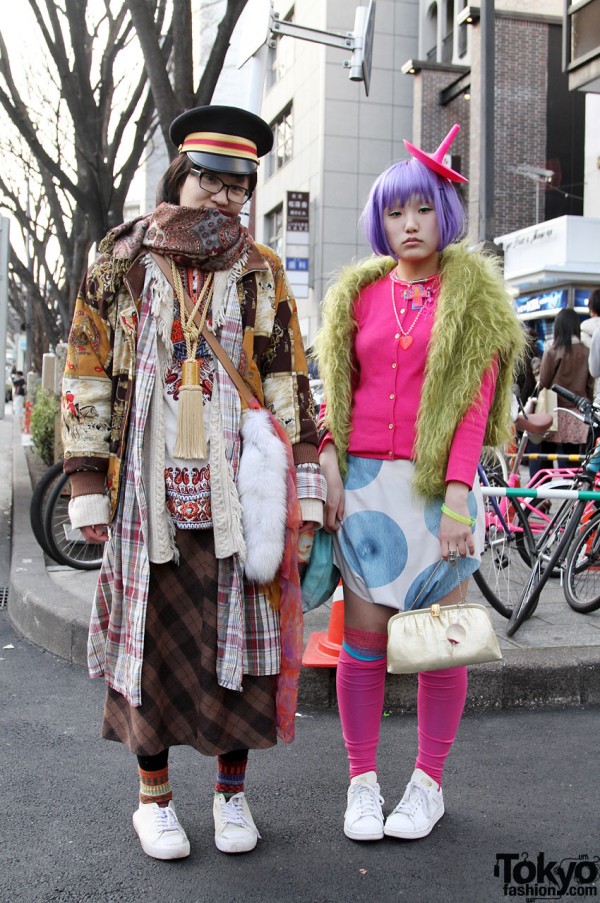 Men are keeping up with vintage
trends
as well as the women. The
key
word here seems to be layers.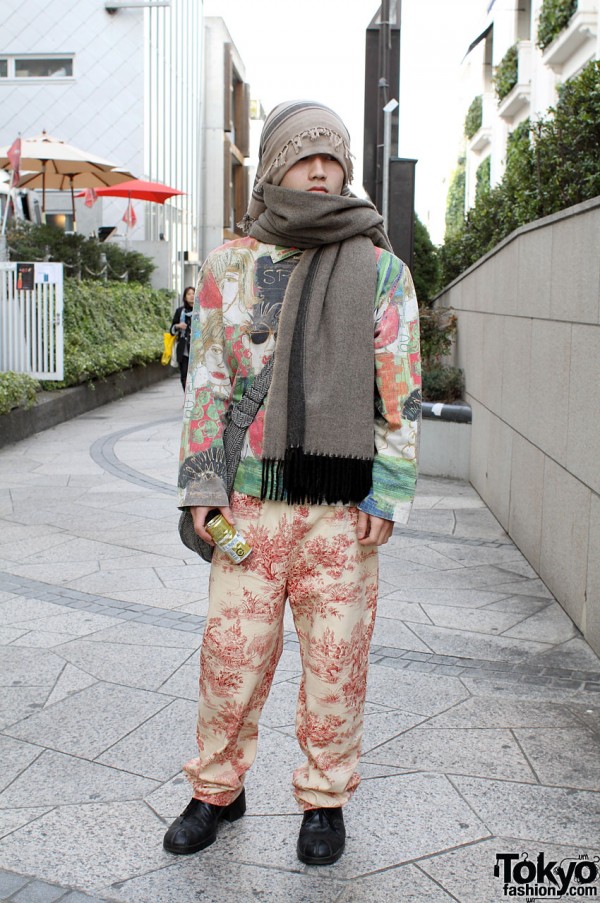 Here is a cool teen in relaxed toile
print pants and pop-art vintage jacket.
The look is relaxed and layered,

These girls look like they're having a
lot of fun. On the left, she is wearing
a peasant skirt and vintage Girl Guides
hat complete with achievement pins!
Her friend has a fashionable bow in
her hair, a very fashionable accessory
in Toyko these days.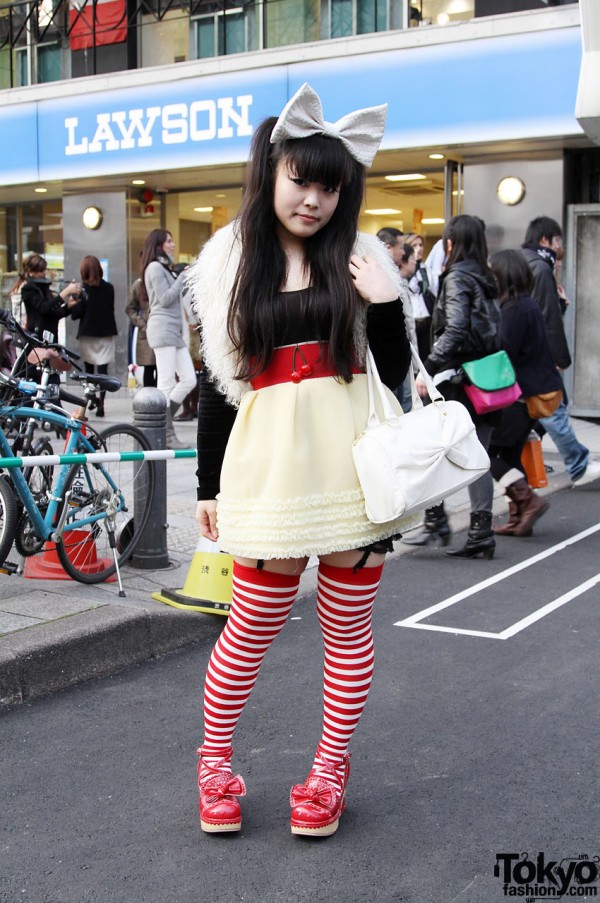 This cute look consists of more fun fur and
the hair bow. Her cute fringe mini and
striped tights are vintage and fun

Some Japanese fashions that could find a home in your closet...