RECIPE FOR A

FABULOUSLY VINTAGE

CHRISTMAS DINNER
Ingredients:
-Guest list
-Invitations ready for the post
-Menu
-Decorated home
-Table set for buffet or sit-down meal (includes name tags at each place setting)
-Put drinks on ice and set bar with stemware, mixers, spirits, garnishes
-Sort and ready musical selections
Instructions:
Less is more
I'm hoping that this Christmas time, my piano becomes more of a feature than in holidays past. I'll be hosting a family dinner in a couple of weeks and I want to make sure that there is a really old fashioned feel to it. That doesn't mean I want to beat my guests over the head with vintage themes. I like the idea of singing along to favourite Carols to the accompaniment of my piano. That also means simple, homey foods that stick to your ribs like a pork roast and a decadent chocolate cake for dessert.
I am planning on loading up the CD player with some Bing Crosby, Doris day and Frank Sinatra. I've already purchased the gifts so I'll wrap them up with simple brown paper and ribbons, which is always my favourite style of gift wrapping. As for decorating the house, I thought it would be fun to enlist the help of some of the neighbour's children to make construction paper garlands. This year the glitzy feather boas and disco balls will stay in their storage boxes.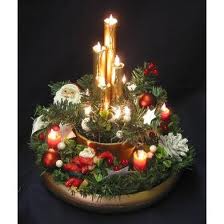 I love the smell of freshly cut greenery and what is more old fashioned than to bring the outdoors in? We have an artificial tree but I can still achieve that natural look by bringing in cut branches and bough and even frozen cranberries for some local colour. The many varieties of fir trees have such a nice, citrusy scent so I would love to have some of that indoors. Of course how can I forget the candles? Nothing sets a soft, relaxed mood like candles and they are timeless and ageless. I like simple, white tapers and tea candles. Beeswax would be ideal. I'd like to revive people's interest in mulled wine. The scent of it warming nicely on the stove with a clove of cinnamon might be better than baked cookies!
I think that we'll all have a great time. I'll be looking out the window, eagerly awaiting my guests with colourful vintage cocktails both spiked and mellow. Let the holidays begin!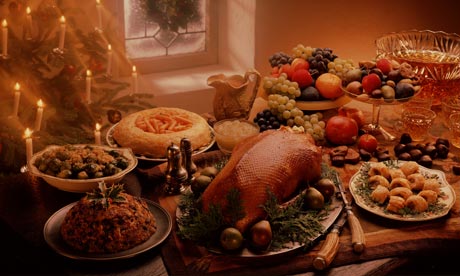 These items would be great for adding to your own old fashioned / vintage Christmas...